Kentwood Flooring
At Sandpoint Furniture Carpet One Floor & Home, we pride ourselves on carrying the latest flooring collections and brands, including Kentwood Flooring. Kentwood is a leading producer of hardwood flooring, and we offer a beautiful selection of their premium product lines. Kentwood is manufactured by Metro Flooring, which also produces Adobe and Evoke flooring, and has a reputation for creating stunning designs and superior quality floors. Visit our showroom in Ponderay, ID to learn more about our flooring selection and talk with our experienced team about your next installation.
Why Choose Kentwood Floors
Kentwood floors are known for their premium hardwood and gorgeous styles. They have hundreds of designs inspired by the natural world and modern lifestyles. You'll find a beautiful range of trendsetting shades and textures when you browse our Kentwood samples. This includes both solid and engineered hardwood collections, all of which are crafted using state-of-the-art techniques and made to stay looking beautiful for years to come.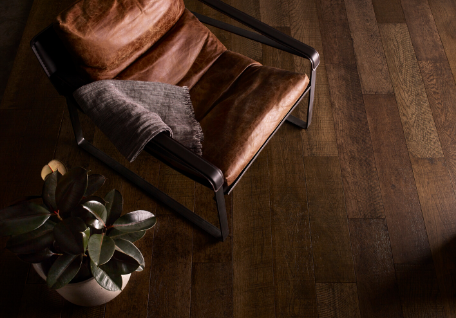 In addition to beautiful designs and quality craftsmanship, Kentwood's natural wood flooring collections are made sustainably and with your family's health in mind. Its products are tested and certified for low VOC emissions, meaning that they have limited the level of potentially harmful chemicals that are off-gassed from their floors. This is particularly important in terms of formaldehyde emissions, which are linked to wood composite products like engineered hardwood and known to compromise the quality of your indoor air and health. The majority of Kentwood floors are certified under many of the strictest indoor air quality standards in the world, so you can be sure your home will not only look beautiful, but also stay healthy.
Additionally, Kentwood products are made using sustainable practices and manufacturing operations. This includes responsible forestry, recycling, energy-efficient methodologies, and more. Most importantly, Kentwood designs its hardwood floors to last, making them a long-term investment that's better for the environment in the long-run.
If you'd like to learn more about our Kentwood flooring selection, or our products in general, plan a visit to our showroom today, or contact us to get started.
At Sandpoint Furniture Carpet One Floor & Home in Ponderay, we are proud to provide hardwood flooring to North Idaho, Western Montana and Eastern Washington, ID.